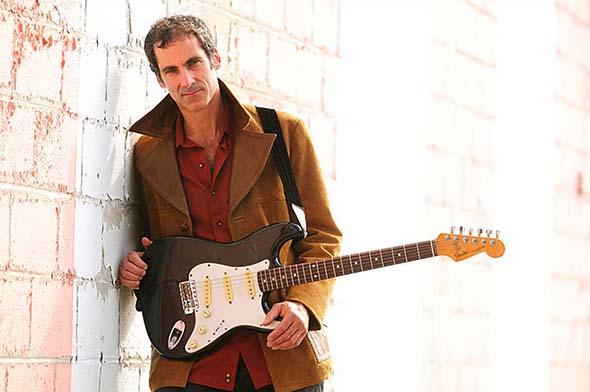 Showtimes at 7:00 PM & 9:00 PM

Tickets available at
The Palace Theater Box Office
 ( 203 ) 346-2000  
-or-
  www.PalaceTheaterCT.org
Dave Keller is an award-winning, triple-threat: an outstanding singer, an intense guitarist, and a talented songwriter. Fueled by his love of deep Southern soul and blues music, his performances ring out with passion, integrity, and an ability to break down the barriers between performer and audience. Ever since renowned guitarist Ronnie Earl chose Dave Keller to sing on his album Living In The Light, Keller's star has been on the rise. With his new CD, Every Soul's a Star, on esteemed soul/blues label Catfood Records, Keller fulfills the promise of his earlier recordings. Produced by multiple-Grammy-winning legend Jim Gaines (Santana, Stevie Ray Vaughan, Steve Miller, Tower of Power), Keller's vocals and guitar playing shine on ten new originals, plus one very cool tribute to Aretha Franklin.

                
www.DaveKeller.com
AAA

        Friday October 11, 2019 - Palace Theater Poli Club 

      Cookie Thomas

Showtimes at 7:00 PM & 9:00 PM

Tickets available at
The Palace Theater Box Office
 ( 203 ) 346-2000  
-or-
  www.PalaceTheaterCT.org



 

A versatile jazz vocalist in Stamford, Connecticut, and an undiscovered treasure, Richard Thomasí career began in Philadelphia in 1960 when he had the opportunity, at fourteen, to open for B.B. King. Richardís current CD, Touch You With A Song, is produced and arranged by pianist John di Martino. Richardís voice is especially suited to well-known classic standards. Richard draws his inspiration from the likes of Nat King Cole, Frank Sinatra, and Johnny Hartman. In fact, you can hear a bit of each when Richard sings.

                

 

www.CookieThomas.com

 

 

 

AAA

        Friday November 1, 2019 - Palace Theater Poli Club 

      Sally Terrell & Friends

Showtimes at 7:00 PM & 9:00 PM

Tickets available at
The Palace Theater Box Office
 ( 203 ) 346-2000  
-or-
  www.PalaceTheaterCT.org



 

Sally Terrell began a lifelong love affair with piano and singing at age six, poking out melodies alongside her father, a classically trained pianist and jazz aficionado who passed along his love of George Gershwin, Errol Garner and Julie London while discovering his youngest daughter could play and sing by ear. Terrell put aside her musical ambitions for two decades while building a career as a college writing teacher. She began her professional career at 45 when she and partner John Sarlo formed the Green Jazz Band. Terrell's intuitive interpretations and razor-sharp ear showcase a velvety alto that can effortlessly soothe and soar.

                

 

www.facebook.com/TheGreenJazzBand/

 

 

 

AAA

        Friday November 22, 2019 - Palace Theater Poli Club 

      Svetlana & The Delancy Five

Showtimes at 7:00 PM & 9:00 PM

Tickets available at
The Palace Theater Box Office
 ( 203 ) 346-2000  
-or-
  www.PalaceTheaterCT.org



 

Svetlana is a critically acclaimed vocalist from New York and a leader of the New York based swing band, The Delancey Five. Svetlana's shows transport the audiences to the carnival of sound, seamlessly moving from sophisticated and sultry retrospection to a rowdy joyous dance party. Svetlana and her band have headlined sold out shows in the premier venues and festivals across the US and internationally, gaining critical acclaim from audiences and press alike by presenting exhilarating shows that combine the charm of Svetlana's sultry swinging vocals, with the excitement, power, and unpredictable improvisational aspects of her "little big band", the Delancey Five.

                

 

www.SvetlanaJazz.com

 

 

 

AAA

        Friday December 13, 2019 - Palace Theater Poli Club 

      Harry Allen & The Gerry Beaudoin Trio

Showtimes at 7:00 PM & 9:00 PM

Tickets available at
The Palace Theater Box Office
 ( 203 ) 346-2000  
-or-
  www.PalaceTheaterCT.org



 

Harry Allen is a tenor saxophonist born in Washington, D.C. Early on he was recognized in high school as an exceptional talent able to play tunes such as Body and Soul in the style of tenor players Coleman Hawkins, Ben Webster, Flip Phillips, and Sam Donahue. He is a traditionalist in the manner of Scott Hamilton. Harry is best known for his work with John Colianni, Dori Caymmi, Keith Ingham, John Pizzarelli, and Bucky Pizzarelli. Allen has been identified as one of the "finest exponents of swing tenor alive today" and described by C. Michael Bailey as "the 'Frank Sinatra' of the tenor saxophone: a master interpreter of standards".

                

 

www.HarryAllenJazz.com