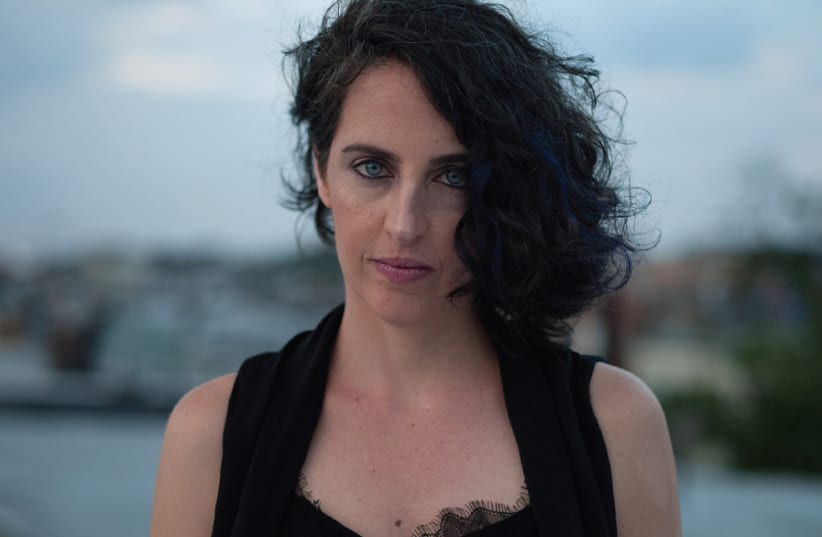 Showtimes at 7:00 PM & 9:00 PM

Tickets available at
The Palace Theater Box Office
 ( 203 ) 346-2000  
-or-
  www.PalaceTheaterCT.org
Israeli-born vocalist, pianist, composer, and music therapist Noa Fort is blurring the lines between written and composed, group and individual, inner and outer soundscape, giving and receiving; all on the path to healing, with music. After a short stint as a biologist, researching bird migration in the Israeli desert, Fort decided to go back to her first love, music and pursued a degree in Music Performance (first for voice, then for piano) at the Jerusalem Academy of Music and Dance. She became involved in the music scene in Tel Aviv and Jerusalem, leading a Jazz quintet as well as working as a side woman for several bands and projects. She also started volunteering with teenagers with special needs, and slowly realized what she'd always known - that music can be used for more than self-expression; it can be used to create a connection where words fail, a path to healing, and a terrain to explore the self in relation to others. In 2013, Fort moved to NYC, to pursue both her performance career and to become a music therapist. She enrolled for a Master's degree in Music Therapy at NYU, and interned at the Kings County Mental Health Units, using songwriting, improvisation, and singing as her main tools. Now a New York State-licensed creative arts therapist and board-certified music therapist, Fort is focused on finding ways in which music can be used to address the different needs of her diverse clientele. She is constantly expanding her listening practice.
www.NoaFort.com

Friday December 1, 2023 - Palace Theater Poli Club






Litchfield JazzFest Presents Allegra Levy







Showtimes at 7:00 PM & 9:00 PM

Tickets available at
The Palace Theater Box Office
 ( 203 ) 346-2000  
-or-
  www.PalaceTheaterCT.org




Jazz singer-songwriter Allegra Levy was recently named one of the top ten rising stars among jazz vocalists in the 2021 Downbeat Critics' Poll. Most jazz vocalists sing standards. Allegra Levy writes her own. From the plaintive title track of her boldly autobiographical debut album, LONELY CITY, to her critically acclaimed 2017 follow-up release, CITIES BETWEEN US, the 30-year-old jazz singer-songwriter has penned a lyrical collection of harmonically adventurous-yet-familiar originals steeped in the Great American Songbook. A native of Connecticut now based in New York, Levy has been dubbed a "double-barreled talent" and "unquestionably one to watch" by JazzTimes magazine. Her third album on the SteepleChase label, 2018's LOOKING AT THE MOON, was named an Editor's Pick in both Downbeat Magazine and JazzTimes. In 2020, she released a fourth album on SteepleChase, LOSE MY NUMBER: ALLEGRA LEVY SINGS JOHN MCNEIL, to rave reviews. It features her own lyrics set to the tunes of renowned jazz trumpeter John McNeil. The New Yorker Magazine called it "a showcase for Levy's… agile vocalizing and her gift for sculpting words, and for McNeil's far too neglected abilities as a melodic architect." She recently won the John Lennon Songwriting Competition's Stuck at Home Edition for her children's song "Wash My Hands," which encouraged everyone to stay safe during the pandemic.

www.AllegraLevy.com